About
BAJobs is the only locally owned job board focused exclusively on employment in the San Francisco Bay Area. We're here to help employers and job seekers fill their employment needs. It sounds cliche, but we strive every day to have the best jobs from the bay area's best employers. Whether you're a first time visitor, or received a new listing notification and are back to browse, you'll find what you're looking for here.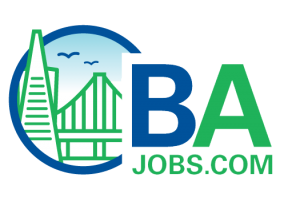 And if you don't, we want to hear about it. Use the link below to send us a quick note, or give us a call.
Originally founded in 1997, BAJobs.com was taken over by a new team in late 2014 who are passionate about finding the right career. Look for us at Career Fairs providing free counseling and resume reviews. Find us out at Veteran events helping put military veterans back at work. We're at Diversity Career Fairs like WITI's annual event supporting women in the work place.
There are many places to look for your next job, but none who care as much as BAJobs.
Follow us on Twitter https://www.twitter.com/bajobs for the latest in Bay Area employment news and highlighted jobs.